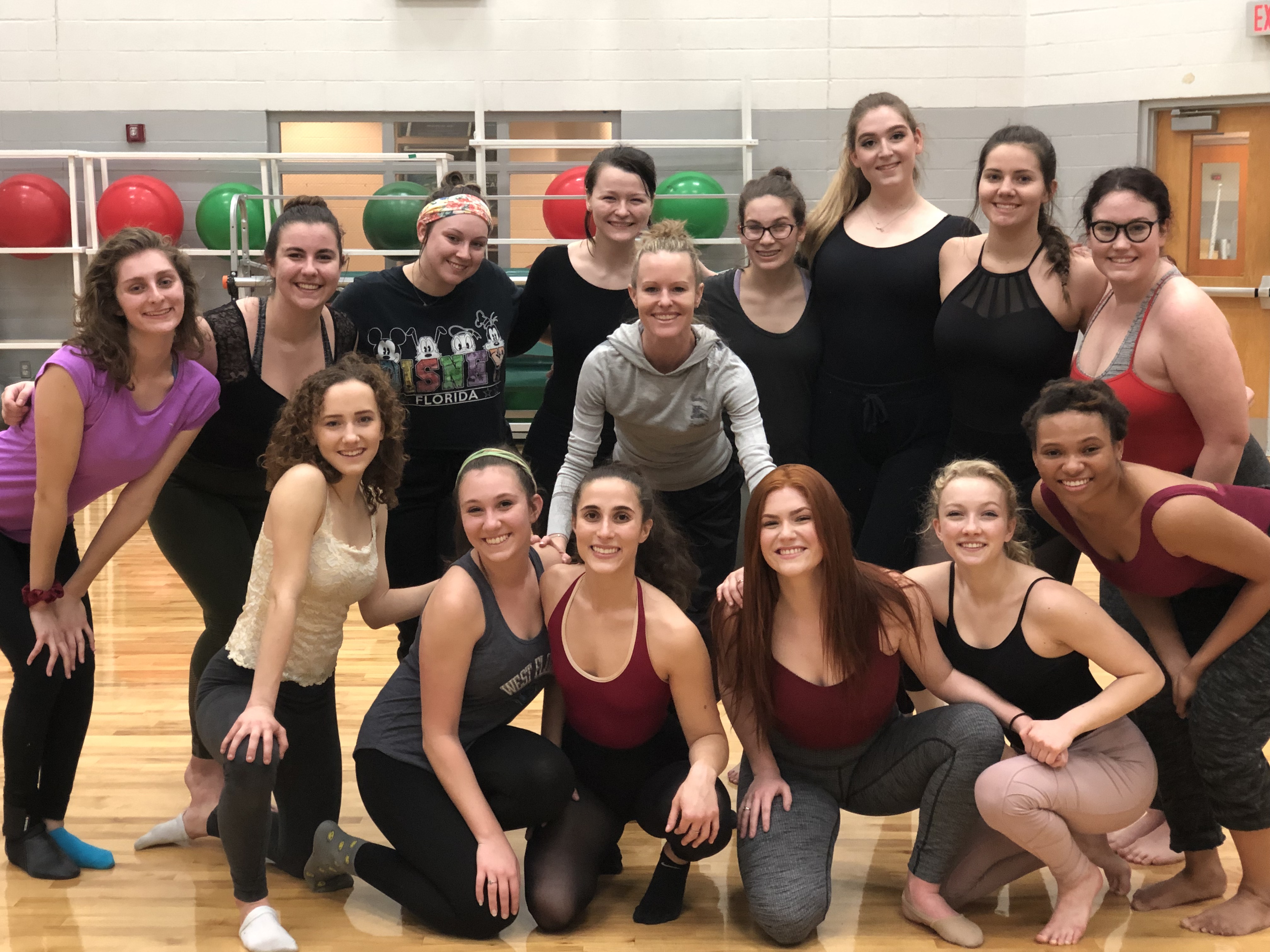 Elizabeth Fernandez, Executive Director and Founder of Rocky Mountain School of the Arts and Rocky Mountain Dance Theatre in Cody, Wyoming recently returned from a trip to Pensacola, Florida. Fernandez was chosen as one of four choreographers to set a piece for the University of West Florida Theatre Department's upcoming UWF Dance Ensemble performance in May.
Countless hours were spent over the course of a few days where Fernandez taught fourteen dancers in UWF Theatre program the contemporary piece she choreographed. Fernandez had the liberty of picking her own song and chose, "Iron" a song by Woodkid. UWF Dancers learned the entire work while Elizabeth was in Florida. They will spend the next two months fine tuning.
Choreography is one of Fernandez's passions. When asked about this amazing opportunity she said, "taking these types of opportunities only makes me a better teacher and artist, which in turn gives back to my dancers here in Cody, Wyoming."
While at the University of West Florida, Fernandez also met the UWF Theatre Faculty and toured the UWF Campus and Theatre Department. Fernandez was invited to attend dress rehearsal and opening night of UWF's production of "Little Mermaid" giving her the opportunity to meet other students and staff.
For those interested in seeing the piece Elizabeth Fernandez choreographed, "Iron" will be the eighth piece in a contemporary series Cody's very own Rocky Mountain Dance Theatre's Spring Company will be performing at RMSA/RMDT's Spring Production May 10 and 11, 2019 at Wynona Thompson Auditorium.