New York Experience
Rocky Mountain Dance Theatre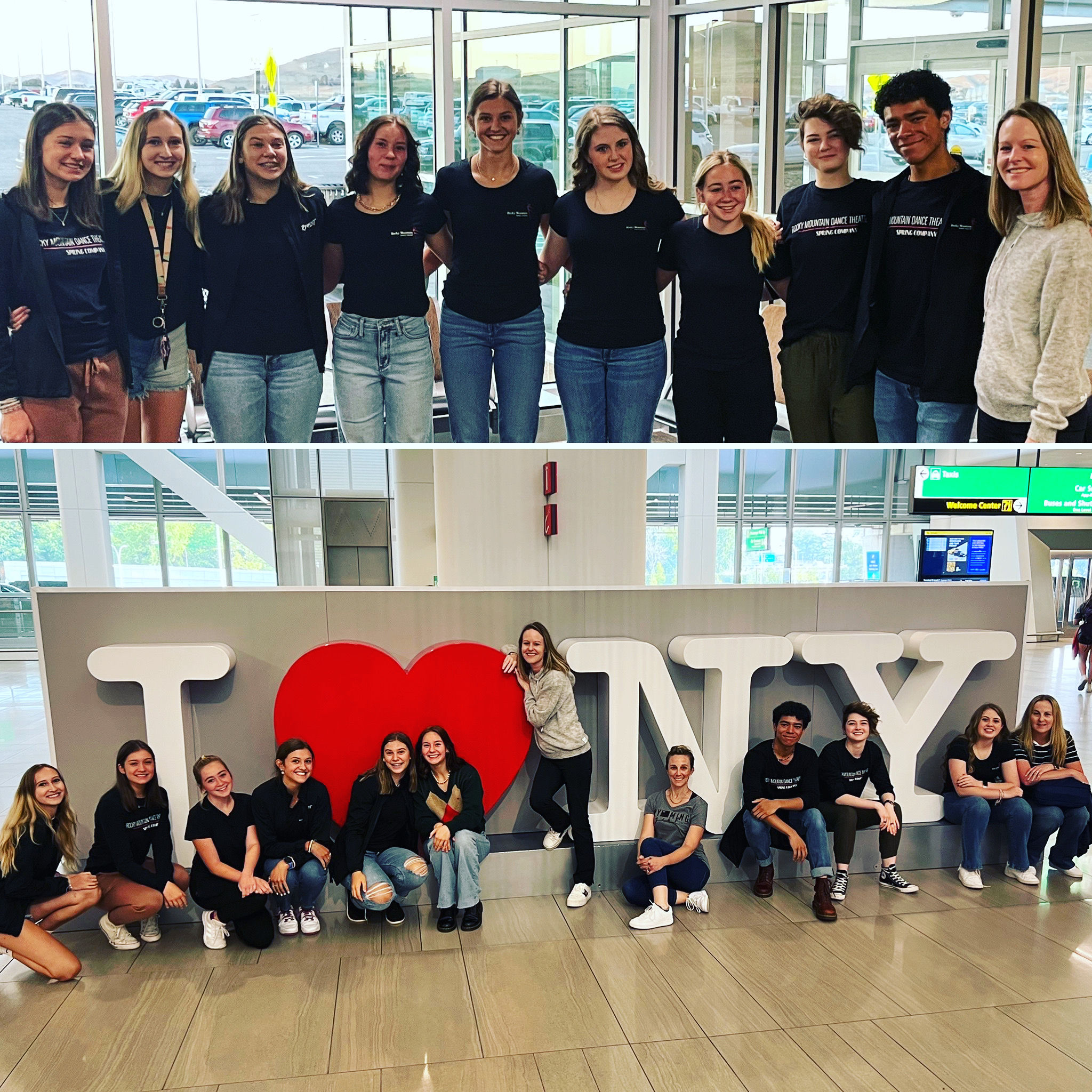 Summer 2024 marks the next summer of RMDT's New York Experience. RMDT's New York Experience is NOT a nationwide dance camp or conference; this program is offered and uniquely planned every other year by RMDT for our dancers who have reached a level of maturity, technique, and training in order to participate in the classes at these prestigious studios.  It is designed to give students the opportunity to experience dance and theatre in a way that is just not possible in Cody, Wyoming and is above and beyond any programed dance camp or workshop.
While in New York, participants gain pre-professional experience by taking three to four, 1.5 hour dance classes a day from world-renowned teachers and trainers in several of the world's top dance training facilities such as:
During these classes, they learn skills in "up and coming" dance forms and new steps in the styles they are already studying which keeps our dancers' training current and competitive. Unique classes broaden their horizons by receiving exposure to other fields of dance and theatre such as training in stage combat & stage makeup. They also have the opportunity to participate in Broadway classrooms where they learn choreography from professionals ON Broadway.
It is a full "New York experience" that while on this 8 day trip, dancers stay at a hotel downtown by Times Square and get to experience the hustle and bustle of big city living. Depending what is available while they are there, dancers also attend live performances of Broadway Musicals, New York City Ballet, or American Ballet Theatre.
RMDT is thrilled to offer this opportunity where our students can experience different areas of dance and theatre first hand. It is an amazing trip that allows them to know what they can aspire to and be confident in achieving for themselves.
The next summer for the New York Experience will be 2024. To learn how you can support RMDT's New York Experience see here.
*Pictures on this page are from the 2018 New York Experience Trip.