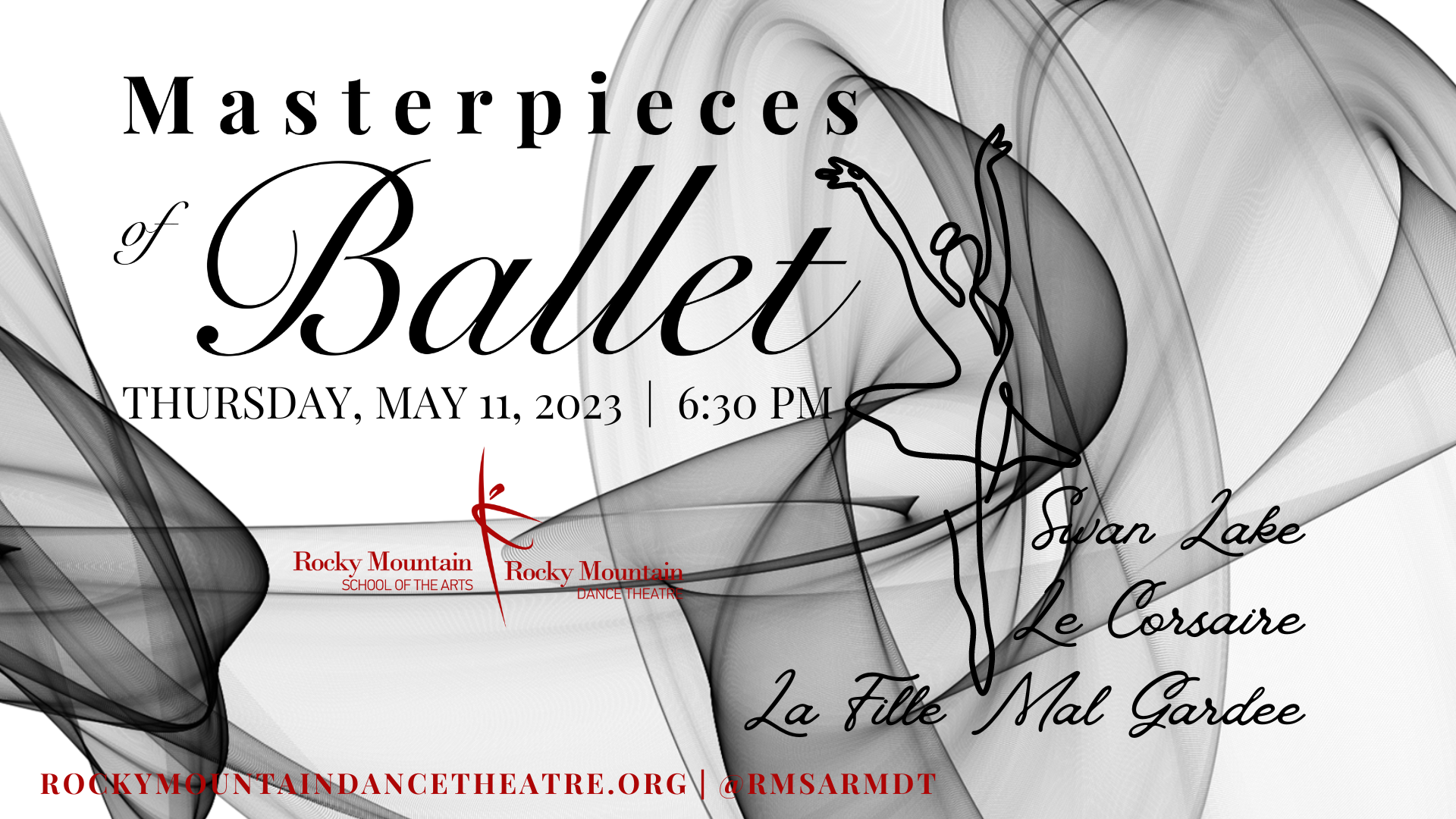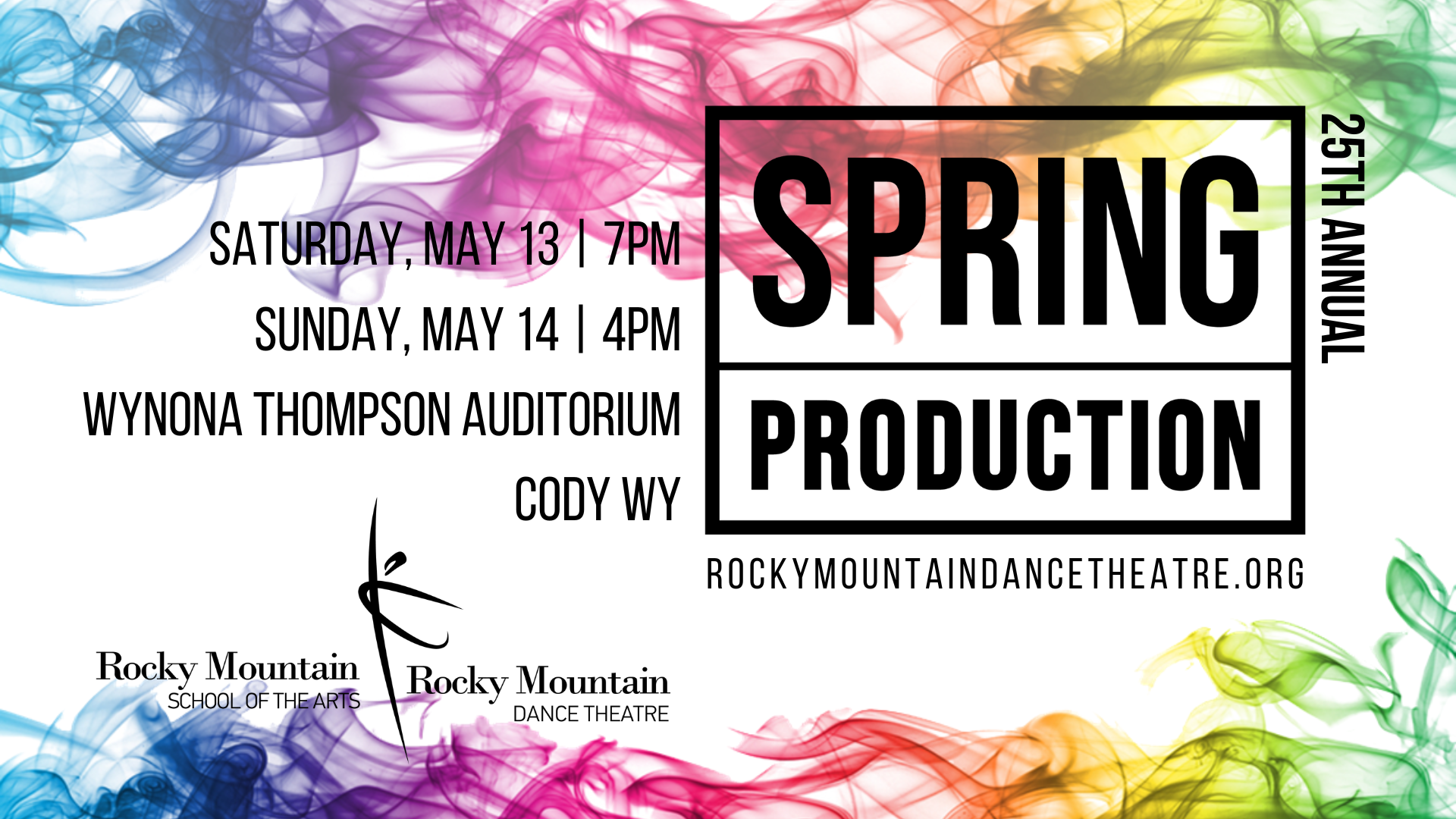 Masterpieces of Ballet is a full-length professional ballet production, produced at an equivalent level to RMDT's Christmas Nutcracker, but focusing on segments of or entire classical ballet stories. The variations and choreography performed by our soloists is the same that was danced by the original ballet production and as it is by professional ballet companies still today!
The Masterpieces of Ballet is performed by our RMSA Academy 1 and up Ballet students and our RMDT Spring Company.
2023 will include the ballet of:
Swan Lake, Le Corsaire, & La Fille Mal Gardee
The Masterpieces of Ballet
Thursday, May 11, 2023
6:30 PM
Wynona Thompson Auditorium
Tickets $12 | $10; 12 and under
Tickets on sale to public April 1
The Annual Spring Production is TWO great nights of dance entertainment brought to you by all our RMSA students and RMDT's Spring Company.
Both nights feature tap, hip hop, jazz, ballet, musical theatre, and contemporary dance styles set to great music and lighting. This is definitely not a "spring recital" but a professional live performance that will keep all ages entertained!
25th Anniversary Spring Production
Saturday, May 13, 2023 at 7:00
and
Sunday, May 14, 2023 at 4:00
Wynona Thompson Auditorium
Tickets $12 | $10; 12 and under
Tickets on sale to public April 1
RMSA/RMDT Parent Information
for Masterpieces of Ballet & Spring Productions