Open Auditions for summer 2021 Cast
Applications due March 15, 2021
Rocky Mountain Dance Theatre presents
2021 Wild West Spectacular The Musical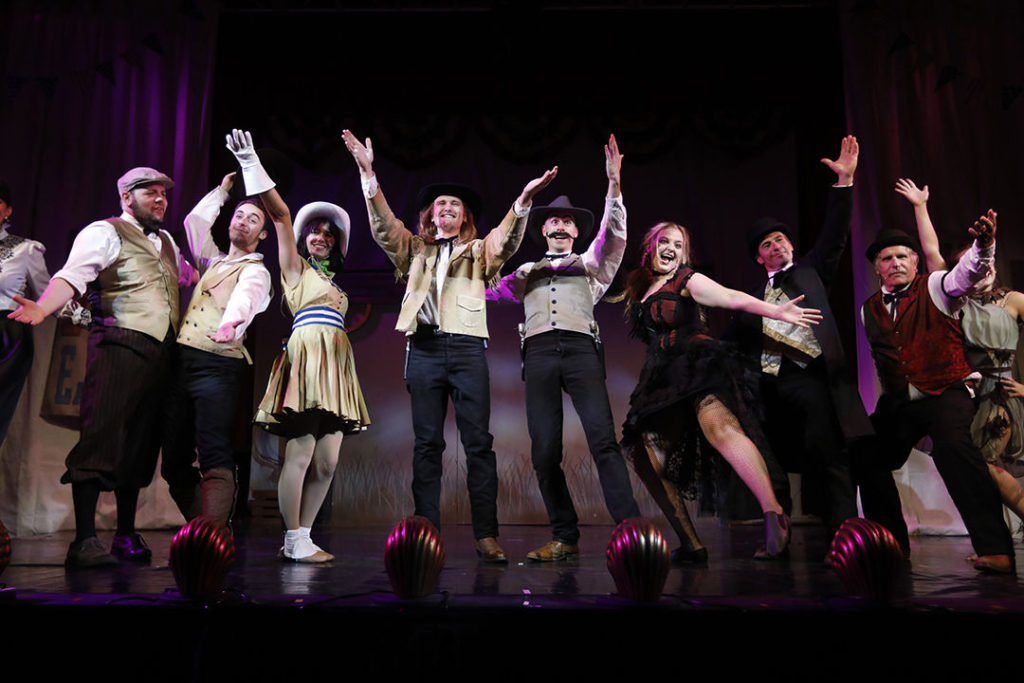 Cody, Wyoming's very own Rocky Mountain Dance Theatre is proud to produce an original live musical for several weeks during the summer. Awarded "Best Wild West Show" by True West Magazine for the past four years; the vibrant cast entertains audiences of all ages with the true story of our town's founder and namesake, Buffalo Bill Cody. You'll also be introduced to Annie Oakley, Wild Bill Hickok, and other legends of the West as you watch Buffalo Bill live out his dream of becoming the world's greatest showman. Bring the whole family for the most memorable experience of the West!
2021 Summer Showing Dates
June 29 – August 7
Monday, Wednesday, Friday & Saturday
at 7:30 pm
July 1-4 performances only at 2:00 pm
ABOUT
Born and raised in Cody, Wyoming; Artistic and Executive Director of Rocky Mountain Dance Theatre (a 501(c)3 public charity), Elizabeth Fernandez, dreamed of producing a dancing show about the Wild West. In 2016, this dream became a reality with RMDT's first summer production of "Wild West Spectacular" and in 2018 it became a full fledged musical including well known songs that will have you singing along.
RMDT's Wild West Spectacular the Musical is both entertaining and full of fun history. It is sure to make you hoot n ' holler. Awarded "Best Wild West Show" in 2017, 2018, 2019, 2020 from True West Magazine. Script, choreograph, music, sets, and lighting are all original, led by professionals in their field, and funded by grants.