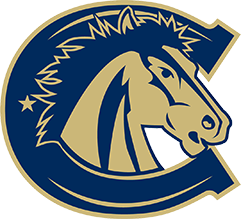 Program for Dance
RMSA in cooperation with Cody High School Activities Department, has developed an Independent Provider Extra Curricular Lettering Program for dance. The requirements set forth this policy are meant to be equivalent to other varsity lettering requirements for CHS sports. Dancers can letter all 4 years of high school if they meet all the listed requirements.
Objectives of the Program
To offer high school athletic status to RMSA dancers.
To give dancers the same courtesy and empathy in academic considerations (excused absences and extended deadlines) which traditional high school athletes receive from faculty when events require them to leave school early, be tardy or absent.
To recognize the accomplishments and time commitment of dancers with a varsity letter award to those who meet the requirements. Official high school athletic recognition is important to college applicants.
Qualification and Requirements for Lettering
To be eligible for the RMSA Letting Program, the dancer must meet the following criteria:
Dancer must be a student of Cody High School or an approved HS associated program, in grades 9-12.
Dancer must submit the RMSA online lettering acknowledgment form each year they are wanting to letter and a participation fee of $25.00 by the first day of dance of the current school year.
Dancer must have passed three blocks at the end of the previous semester to be eligible for participation in the lettering program during the current semester. Any student with alternating block , must pass four of the five blocks. Students may be asked to supply verification of grades to RMSA letter coordinator prior to participation.
The student must be passing all blocks at the time of representation.
Dancer and parents must abide by all "Code of Conducts" provided by Cody High School activities department. (see below)
Dancer must train under the supervision of a trained dance instructor. RMSA Lettering Coordinator will collect all necessary documentation from the dance instructors.
Dancer must participate in the RMDT annual Nutcracker Production.
Dancer must participate in RMDT Spring Company and annual Masterpieces of Ballet and Spring Production. Dancers are also expected to participate in RMDT annual Swing Into Spring Fundraising Event Series.
Dancer must Student Teach or co-teach at least one dance class per week.
Dancer must participate in two Ballet classes a week and at least two other dance genres for the entire school year.
Dancer must have achieved Academy 5B level in RMSA .
Dancer must participate in at least two community outreach performances each year.
Dancer must attend RMDT Summer Advanced Intensive sessions each year.
Qualification Requirements and Presentation of Awards
Dancers meeting all of the above requirements and qualifications will receive their CHS chenille Letter and pins. Awards will be given at RMDT annual Swing Into Spring Events.