School year dance is just around the corner and as you plan ahead we wanted to make sure everyone is aware that the weekly SEPTEMBER academy level dance schedule IS DIFFERENT than the rest of the dance year.
Miss Brittany will still be on maternity leave in September so the start to our season is creative and a bit different. Miss Liz wanted to provide a unique opportunity for her dancers and has chosen to do so with TWO amazing guest teachers. Both are Master teachers, meaning they are accomplished and well known in their field, and they will teach classes to ALL our academy level dancers.
These amazing opportunities are being funded by a grant that our affiliated nonprofit Rocky Mountain Dance Theatre received. We are so excited and thrilled about our "Art's Learning" Grant and without this grant, bringing master teachers to Cody wouldn't be possible, however it does not cover the whole cost for these teachers. Your September tuition WILL remain the same and Miss Liz will be housing  and feeding both these artists at her own expense. These opportunities give the RMSA dancers an edge. With your student(s) taking advantage of these very special classes, they still have the same number of classes in September (or depending on their Academy level, possibly more) not to mention the experience of taking lessons from these prestigious instructors.
IF YOU SEE THESE CLASSES LISTED BELOW IN YOUR ACEDEMY LEVEL CALENDAR, WE WANT YOUR CHILD TO ATTEND THAT CLASS THAT DAY, in addition the classes they are enrolled in for the school year. 
Modern Dance- Charlotte teaching
ALL students WILL need to have bare feet
Dance leotards with SOLID BLACK leggings/jazz shorts over the leotard or black tights under, that are footless or convertible (have a hole in the bottom) so feet can be uncovered. DO NOT wear tights that are full-footed and cannot be pulled off feet. Ballet skirts are NOT acceptable for Modern class. There can be a lot of floor work and skirts are not ideal in this situation
Charlotte Landreau click here to read her BIO
What is Modern Dance click here to read what Miss Liz says about it.
Tap Dance- Katherine teaching  (PLEASE NOTE: With Katherine's schedule we did have to have some Academies scheduled for classes on Friday and Saturday. See your Academy calendars.)
All students WILL need tap shoes (color doesn't matter) to participate in this class. Since we do want all our students to take advantage of this amazing opportunity, anyone who is NOT enrolled in tap class this school year we will try to find used tap shoes that you can borrow.

If you have tap shoes that are too small and your are open to letting others borrow, please bring them to the dance studio in a Ziploc baggie with your name on them along with the size of the shoe written on the baggie.
If you are dance friends with someone in a different level/class than you and are the same size, see if you can figure out how to borrow....

Katherine's classes will be tap classes, but she also introduces movement of the whole body and focuses on musical training. So much more is gained from her class than simply tapping. Miss Liz realizes that not everyone taps, but it's always good to introduce new ways of moving into your dance vocabulary.
Katherine Kramer click here to read her BIO
Why Everyone Should learn Tap Dance (links?) https://www.danceworksdenville.com/single-post/2017/09/22/ten-reasons-why-everyone-should-learn-to-tap-dance
---
Charlotte Landreau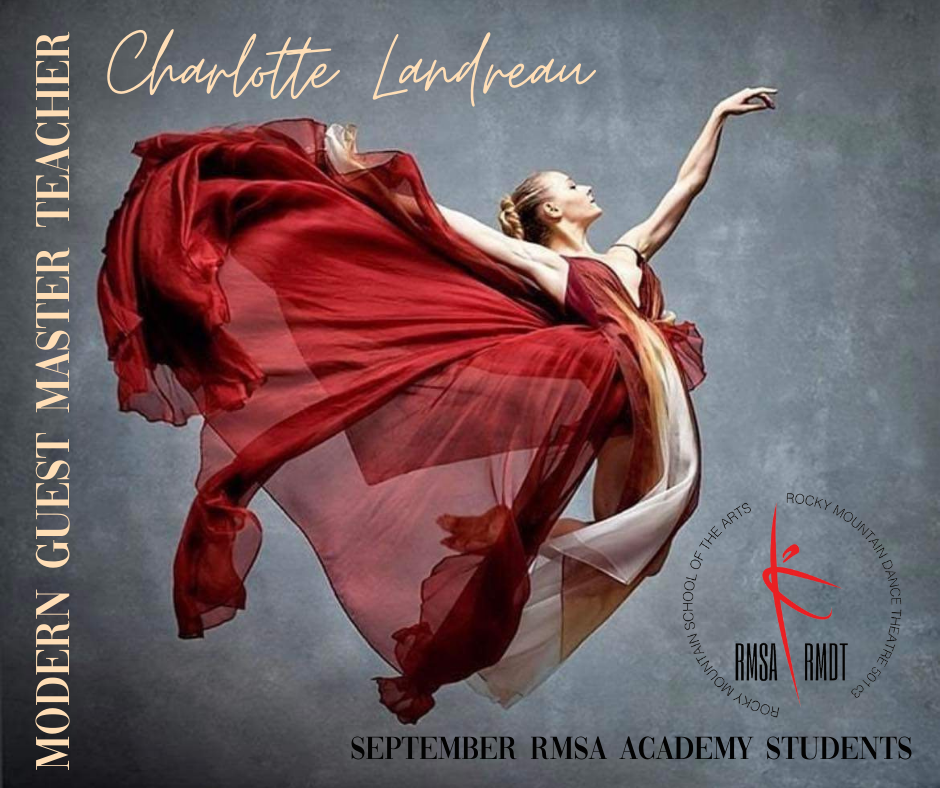 Charlotte Landreau, a native of France, is an ex pre Olympic rhythmic gymnast. After studying ballet, acting, circus and modern dance at the Béjart School in Switzerland for two years, Ms. Landreau came to NYC to study at the Martha Graham School and was honored with the Excellence in Performance Award. She was hired and promoted to Principal dancer, performing for the Martha Graham Dance Company for almost a decade. She performed for many festivals in the country and is a master teacher in Switzerland, France and New York.
Ms. Landreau now teaches ballet, modern, contemporary, and conditioning at the Dancer's Workshop in Jackson Hole, WY. She is also a professional dancer for Contemporary Dance Wyoming and re-stages Graham works in US universities.
---
Katherine Kramer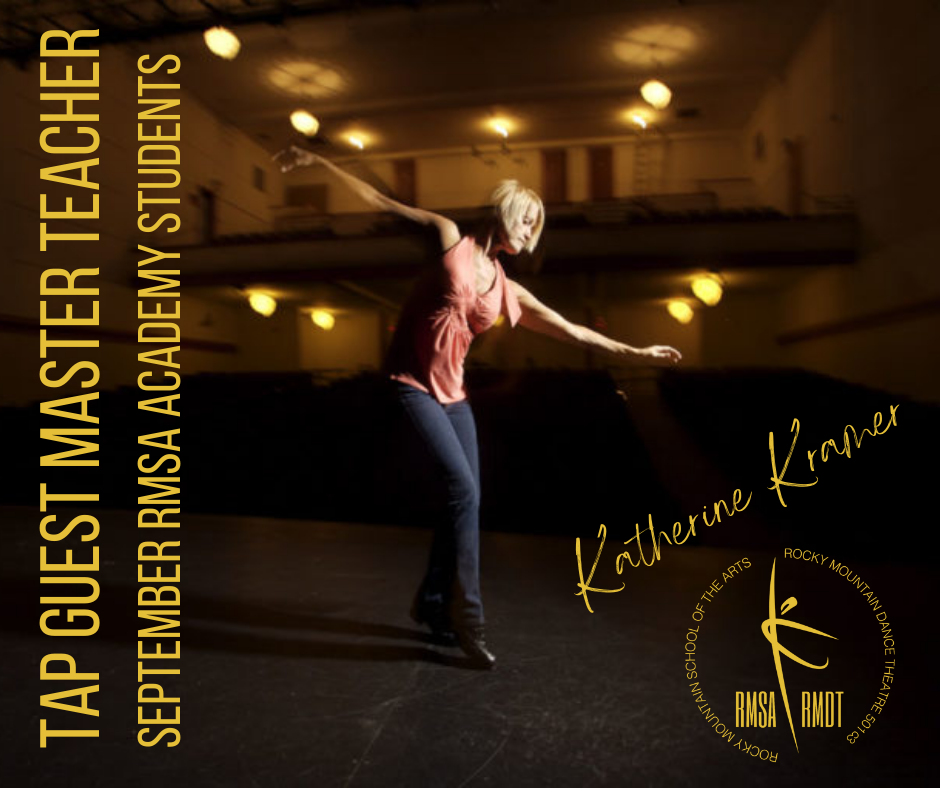 Katherine Kramer has been a vital presence in the resurgence and evolution of classic jazz and tap dance since the 1970's. Grateful for having had the opportunity to work with many of the finest of tap's masters and contemporary innovators, she maintains a commitment to sharing this legacy.
She has received numerous grants and awards, including the 2018 Hoofer Award from the American Tap Dance Foundation, an Artist Innovation Award from the Montana Arts Council, a Fulbright Grant, and a Creation Fund Grant from the National Performance Network.
Her one-woman show, "Rhythms of the Heart," toured from 1992 – 2000 including performances at Jacob's Pillow and international festivals, and her innovative choreographies have been commissioned by numerous universities and dance companies.
She was one of 12 dancers chosen to work with the late tap legend Charles 'Honi' Coles in America's first creative residency for tap at The Colorado Dance Festival in 1989 and was a featured soloist at the 1996 Tap Extravaganza in New York. She worked annually as a Master Mentor for YoungArts Org. from 2006 - 2016.
Katherine has worked at numerous tap and jazz festivals from New York to Rio, as well as producing 10 of her own Rhythm Explosion Festivals in Bozeman, MT. In Havana, Cuba she has taught tap to Danza Contemporarea and Conjunto Folklorica de Cuba and in 2004 she was invited to Fortaleza, Brazil to work with Co. Vata, directed by Brazilian choreographer, Valeria Pinheiro.
Her incorporation of body percussion into some of her choreographies has been influenced by colleagues, Keith Terry and Nicholas Young, and blended with contemporary dance and tap.
At the heart of Katherine Kramer's work is a desire to bring people together, to encourage intimacy, and to promote the value of play as a tool in creating a more humane world. She is currently based near Madison, Wisconsin in the US. www.KatherineKramerProjects.com