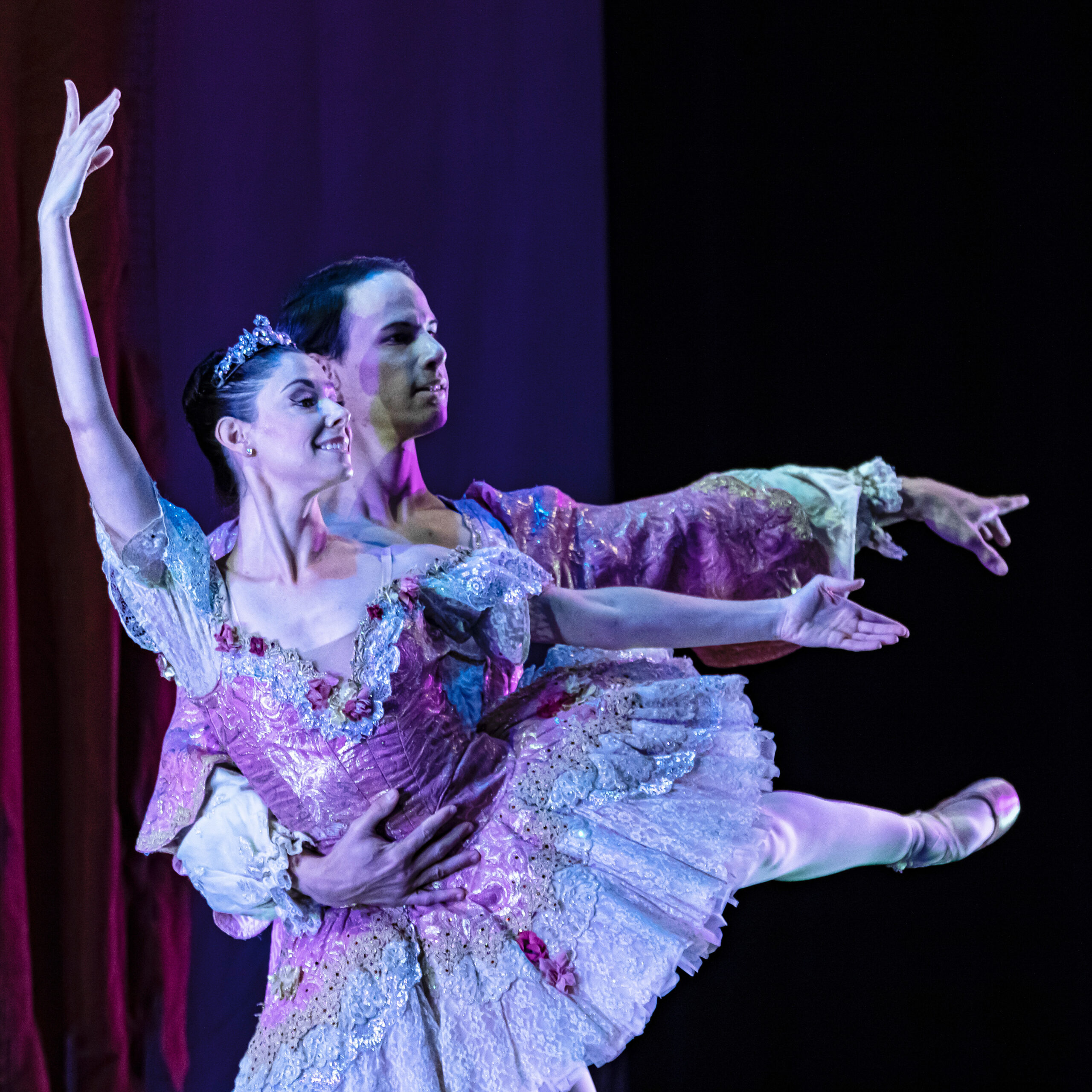 Rocky Mountain Dance Theatre is proud to announce the return of Randy Pacheco and Sasha Vincett as the guest artists performing the roles of the Cavalier and the Sugar Plum Fairy for this year's 24th Annual Nutcracker Ballet. Pacheco and Vincett are both soloists for Ballet Arizona in Phoenix, Arizona. Pacheco is from Camagűey, Cuba and has been dancing with Ballet Arizona since 2015. Vincett is from Spring Grove, Pennsylvania and has been with Ballet Arizona since 2007.
RMDT is a local nonprofit performing arts organization that produces this annual performance which has become a cherished holiday tradition for so many in the surrounding area. Every year their production of The Nutcracker offers members of the community, regardless of dance instruction, an opportunity to participate in and contribute to a classical theatre experience. Open Auditions are held every spring and casting is announced during the summer. Weekly rehearsals begin in September where every role learns specific steps, formations, and staging choreographed to Tchaikovsky's famous score.
Participating in the The Nutcracker provides experience and interaction with peers as well as professionals in dance and theatre, such as lighting and stage designers, and guest artists from prestigious dance companies across the country. The RMDT Nutcracker is the only performance in the area in which this type of exposure to the arts is afforded to our youth. The cast and crew work hard to ensure that The Nutcracker is of professional grade and entertaining for all to enjoy.
Dates for 2021 performances are Saturday, December 11 at 7:00 and Sunday, December 12, at 2:00 at the Wynona Thompson Auditorium in Cody, Wyoming. Tickets for this year's production can be purchased online at https://rockymountaindancetheatre.org/nutcracker/, or at the Thistle and Cody Chamber in Cody, Wyoming or Powell Chamber in Powell Wyoming.
--
If you are interested in advertising in this year's program or other ways to help fund this annual RMDT production call 307-527-9973 or see https://rockymountaindancetheatre.org/support/